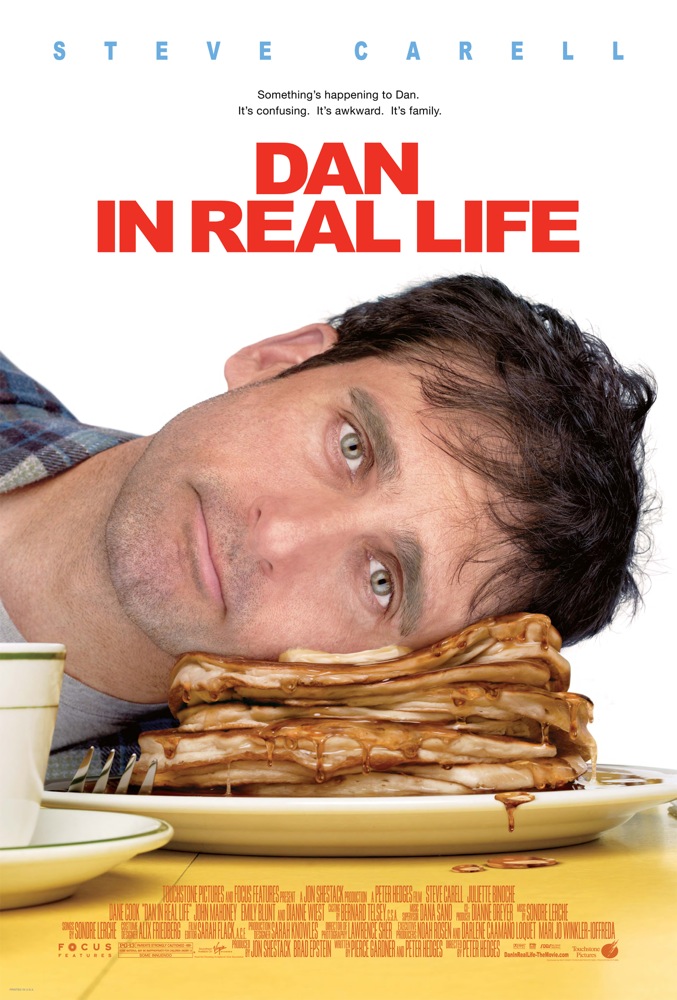 Director Peter Hedges made a fantastic choice with "Dan in Real Life."
Hedges last movie was
"Pieces of April"
, which I don't know if anyone saw, but all I remember about it was a punked out Katie Holmes on the cover.
Before that, though, he did screen adaptations of the books
About a Boy
and
What's Eating Gilbert Grape?
, which were both great books and great movies.
"Dan in Real Life" (go
here
for apple trailer) stars Steve Carell as Dan, a widowed father of three girls, who meets Marie, played by Juliette Binoche, at a bookstore and starts to really like her, but finds out she's dating his brother Mitch (played by, yes, Dane Cook).
Even though it's a bit off-putting that Dane Cook is in this movie, there is little wrong with this film. It's heart-warming in the non-cheesy way that some movies can be. Everyone in the movie played their parts well, except maybe for one of the daughters, who was a little over dramatic (although delivered one of the best lines- "YOU'RE A MURDERER OF LOVE!")
Oh, and Carole, Ross' wife from "Friends," well, her lesbian lover Susan (no, I don't know her real name) makes an appearance.
So you know. I don't think that's incentive. But, whatever.